Gestr
(working title)


---
Gestr is a spatial interface platform that allows seamless, direct control of any connected device.
Overview
Gestr is a mobile application that leverages any smartphone's built-in sensors and image recognition technology to accomplish interactions with devices that are truly natural and spatial.

Gestr applies a newly developed design framework for spatial, multi-modal interfaces.
Lean Canvas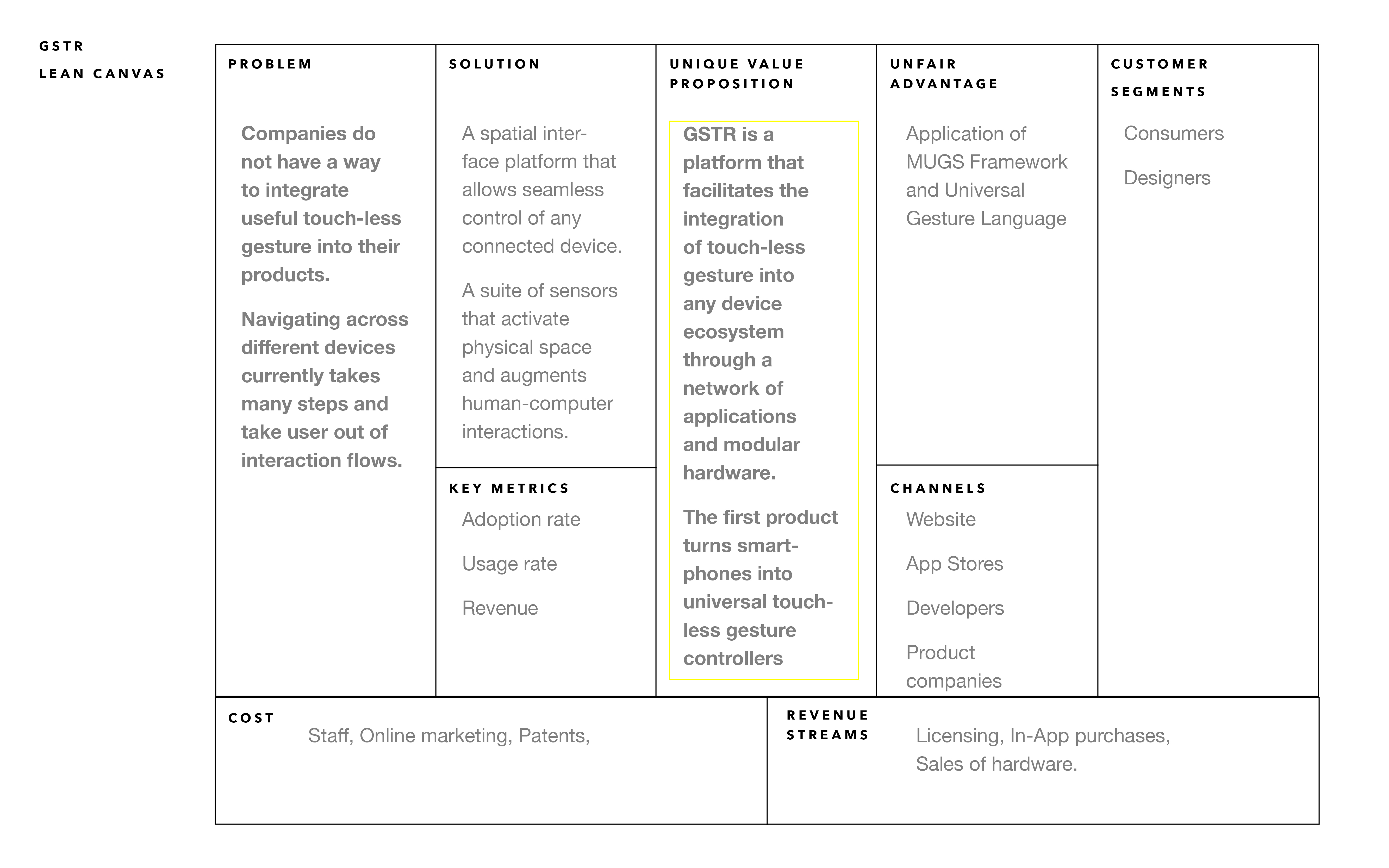 North Star
To become the leader in the next phase of consumer electronics: spatial interface wearables.




Strategy Overview
Phase 1

iOS Application / Digital Platform

Develop proprietary gesture control system and interface.


Develop proprietary software for the activation and control of devices via smartphone.


Create community of IoT devices that are Gestr compatible.


Create a strong consumer brand association as the app for gesture control.

Phase 2


Wearables + Modular Sensors

Success through the platform will allow us to develop proprietary hardware that works sychronisitically with devices already connected to the network.

This will allow us to license software to manufacturers and partner with them to create even more harmonious IoT networks.





Ideation
My
capstone project
greatly informed the design of this venture.
The insights gained through the research process was valuable in understanding the pain points of users.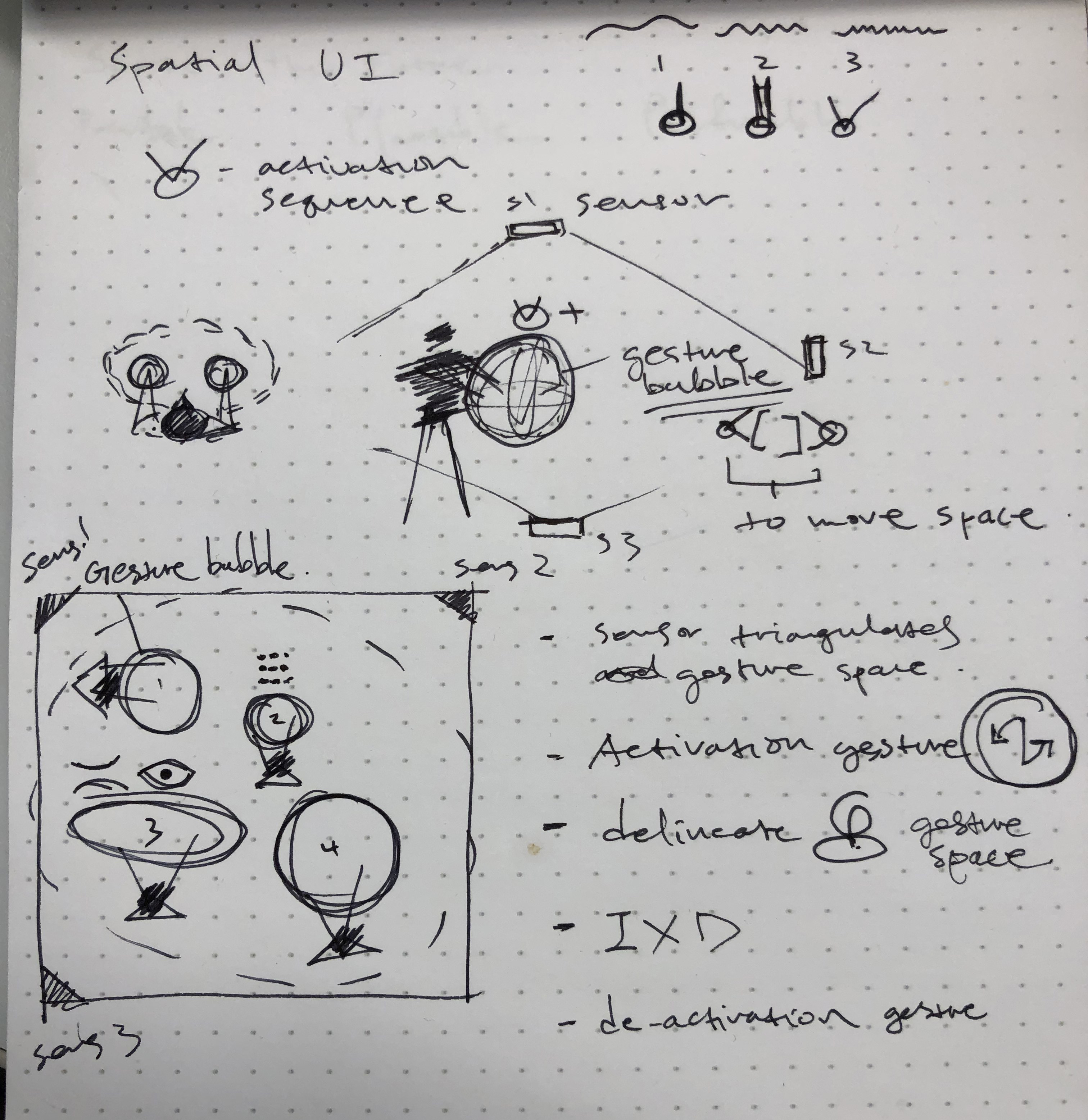 Concept
Interaction "bubble"
Design_UI
---
Design_UX
The user controls devices in the room by pointing the phone camera at the device.
The application recognizes the image of the device and connects automatically.
Example
In this instance, the user is adjusting the settings of a sound system.
The user simply aligns the in-app camera with the device, and gestures towards the device to control it.
An AR overlay informs the user about the specific functions available.
In environments where external feedback is available in the form of screens, the UI can be expanded to to convey additional information.
Additional feedback systems
In situations where preferable 1st order feedback is unavailable, the system will resort to additional feedback models including but not limited to sound, lights and vibrations.
Interactive freedom
The application of the MUGS design framework allows for an expandable and free user experience.

Sensor and wearables can be intergrated with the existing Gestr ecosystem to achieve higher levels of control precision and function.




Market
The gesture control and touchless recognition market is estimated to become a 35 billion dollar market by 2020.

The total addressable market for our solutions are in excess of 10 billion.